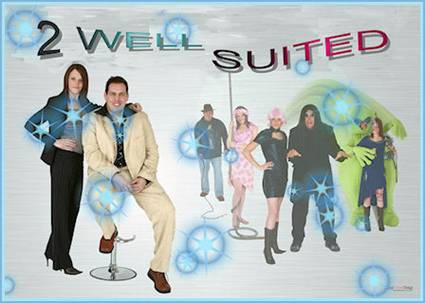 Glynn and Sarah are 2 WELL SUITED and are one of the most unique duos in the U.K.
The duo are a multi tribute show all rolled into one covering Madonna, Tina Turner, Rocky Horror Show, Freddie Mercury, Ozzy Osborne to name but a few.Their 2x45 mins show is fully costumed, and definitely tongue in cheek, great fun together with excellent vocals and musicianship.
This duo are in great demand in hotels, holiday parks, military venues and clubs and are always re-booked. Fun, Entertaining and completely different, you will definately be WELL SUITED with this talented twosome!