This superb pop cabaret duo are all set to impress audiences throughout venues all across Germany and the UK. Hailing from Worcester CRACKIN' feature the lovely Mariadh and the bubbly Nicky.
CRACKIN' are a multi-tribute who hav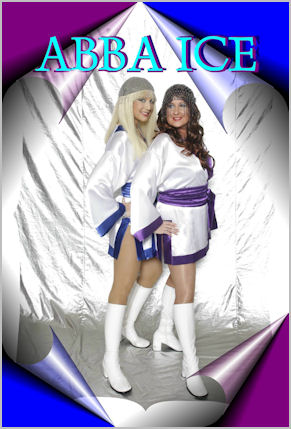 e a show which is second to none featuring music which covers the whole spectrum from classic sixties through to the music of the millennium. Two full 45 minutes that include Cher, Shania Twain, Amy Winehouse and Abba, plus all the best party dance tracks from the past 3 decades. This fast and furious show has something to please the most discerning of audiences.Between them, Mariad and Nicky both have a wealth of experience in this wonderful world of entertainment. Mariad was the lead singer with the Showband PLEASUREDOME who toured Europe and the UK extensively in the early 'noughties'. She met up with Nicky and CRACKIN' was the result of 2 talented tribute shows joining forces. With bags of energy and determination plus their combined dedication to providing every venue with a quality show the girls have built themselves a first class reputation. Boasting an excellent lighting and sound rig, this bands sheer energy and personalities, together with amazing vocals and harmonies that are second to none, make their show an unforgettable experience!