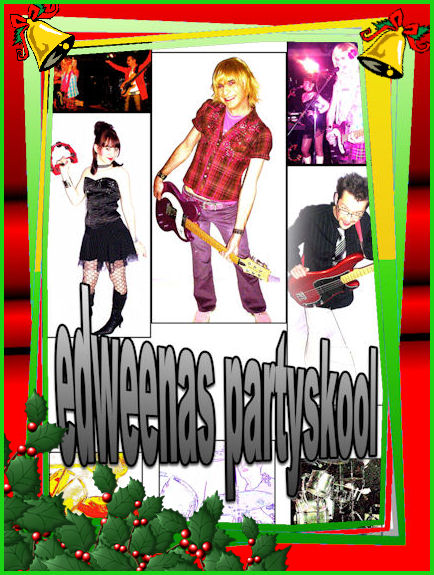 The Ultimate Party Band this talented quartet will ensure that each and every night is Party night. Live entertainment at its very best.
EDWEENA's PARTY SKOOL combine live music, bubbly personalities, superb vocals and a repertoire which covers the best known tracks from over the past three decades. Their set list includes everything from The Rolling Stones to The Proclaimers;The Beatles to The Kaiser Chiefs; Elvis to Hermes House Band.
Fronted by the lovely Jo on vocals and live keyboards, Jon on Bass guitar, the zany Dave the Drummer whilst the mastermind behind EDWEENA's PARTY SKOOL is Eddie on Lead guitar and vocals whose personality is as large as their reputation for being the Number 1 Party band around! Definately not for the faint hearted this crazy showband are rapidly becoming firm favourites both throughout the UK and Germany!