P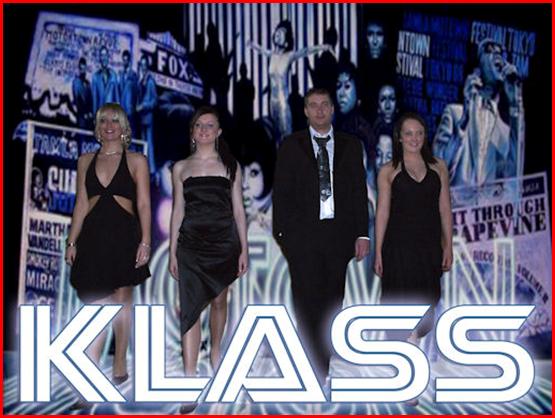 utting the Show back in the word Showband, this stunning four piece are as much the forces favourites across the UK as they are over in Germany! Featuring not one, not two but four superb vocalists KLASS have a show which is second to none!
Featuring the charismatic Dave, the bubbly personality of Donna, glamour from Lollipop and Liana these four talented vocalists and dancers create a polished and vibrant show. With two full fast and furious sets which cover the best of the past four decades KLASS are guaranteed to please the most discerning of audiences whatever their age or sex! With a multitude of costume changes, exciting dance routines, mini-tributes and music which takes you and a musical journey ranging from Robbie Williams to the Blues Brothers: Tamla Motown to Gwen Stefani the floor is certain to be packed from first note to last.
Fully self contained with a modern sound system and light show this showband are a must for any function, large or small. KLASS by name, KLASS by reputation.