A Night with a Difference! Sand, Sun, Camels, Exotic Dancers and Turkish Delight. Dress in the robes and lounge around and be entertained whilst dining on Eastern delicacies!!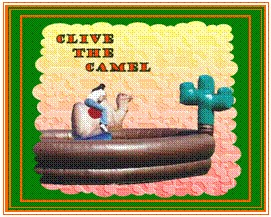 CLIVE THE CAMEL is here to stay. Brand new for 2006 this great fun attraction is all set to be as popular as Bertie the Bull. How long can you stay on?? Have a quick completion throughout the evening with prizes for the lad or lass who manages to stay on the longest!! This Crazy Camel is self contained with its own dedicated operator and will provide you with hours of hilarity!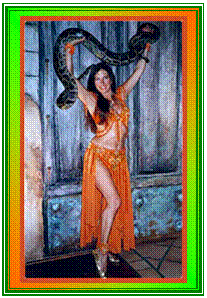 IETARA – Not one but two complete shows from one fantastic lady. Totally unique IETARA has 2 sets of quality and unusual entertainment with will amaze you. To open up the night she will help to create an Arabian atmosphere to the night with her excellent belly dancing show which will take place on the stage and around the tables followed by the totally impressive Snake show featuring her very special 'pets". All fully costumed and thoroughly professional, IETARA will definitely add that extra spice of Eastern promise to your special night. Alternatively, if you don't fancy the Snakes then treat yourselves with ARABIAN DREAMS . Suzanne & her sister will delight and please young and old with their traditional Belly dancing show which includes audience participation!

No evening is complete with out STARFIRE , the number 1 Disco Roadshow on the military venue circuit. Fronted by the zany guy in white with his trademark ponytail, Ken is without doubt the top DJ around, often imitated, never bettered! What ever the venue or occasion STARFIRE will ensure that the night goes with a swing and the music suits the audience and mood!! Round the night off with COCKTAILS & DREAMS, our very own mobile cocktail bar, with 2 lovely ladies in appropriate costume, to mix, shake and stir all manner of delicious concoctions to tempt the taste buds.